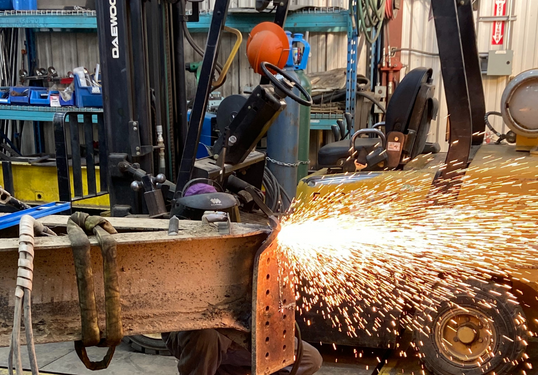 Welding Repairs & Custom Fabrication in Medicine Hat & Area
Our welders at Hydraco Industries Ltd. are fully qualified & licensed to take on almost any welding repairs & customer fabrication job!
We provide a wide range of Welding & Custom Fabrication services to the Oil & Gas Industry, Industrial sectors, Farm/Agriculture Industry, Municipalities, and the community as a whole.
We have repaired everything from truck frames, trailer hitches, trailer boxes, ag equipment, stock trailers, and much more. Give us a call or stop by our office in Medicine Hat, Alberta for more information or to get your equipment booked in.
Hydraco Industries is a CWB-certified facility and holds to that standard.